Cocoa From Ghana: from zero to one hundred thousand followers
How the combination of sports marketing and social media put Cocoa From Ghana on the map.
Does anyone remember Café de Colombia? This cycling team was created by Colombian coffee farmers with the goal of launching their product in Europe during the Tour de France. And though the team fell apart at the end of the eighties, their mission was a success: the coffee had become a known brand. Their accomplishment served as Vuurwerk's inspiration in putting Cocoa From Ghana on the map.
How to develop content around your brand that is interesting enough to stay in view? In this case we had a clear example: by using sports marketing. But what road did we travel to take Cocoa From Ghana, a Dutch-Ghanaian cocoa organization, from zero to over a hundred thousand enthusiastic followers, eventually even being allowed to use the Olympic Rings?

Sponsor to the Dutch women's handball team
At the start of 2016, Henri Wientjes (1950-2021), founder of the Ghanaian Cocoa Abrabopa Farmers's Association, approached Vuurwerk to help the cocoa sector forward. The combination of the Netherlands and cocoa is logical, as Amsterdam is one of the world's greatest cocoa ports. We quickly involved former hockey coach Joost Bellaart with his sports marketing bureau, who had the golden insight that the Dutch women's handball team was on the verge of breaking through. They fit Cocoa From Ghana's core values to a tee: teamwork, performance and women empowerment! A sponsorship deal was quickly signed.
From the beginning, our efforts revolved around social media, which features much higher engagement than elsewhere. Advertising in newspapers? With every one of our victories, they gave us the front page for free. We launched content at a rapid pace: videos in which we followed the athletes during a week of training, challenges to the fans to get in shape, personalized shirts that were raffled during matches. This took flight and handball, as predicted, grew popular indeed. When the Olympics came knocking, however, we weren't allowed to use their highly valued Rings.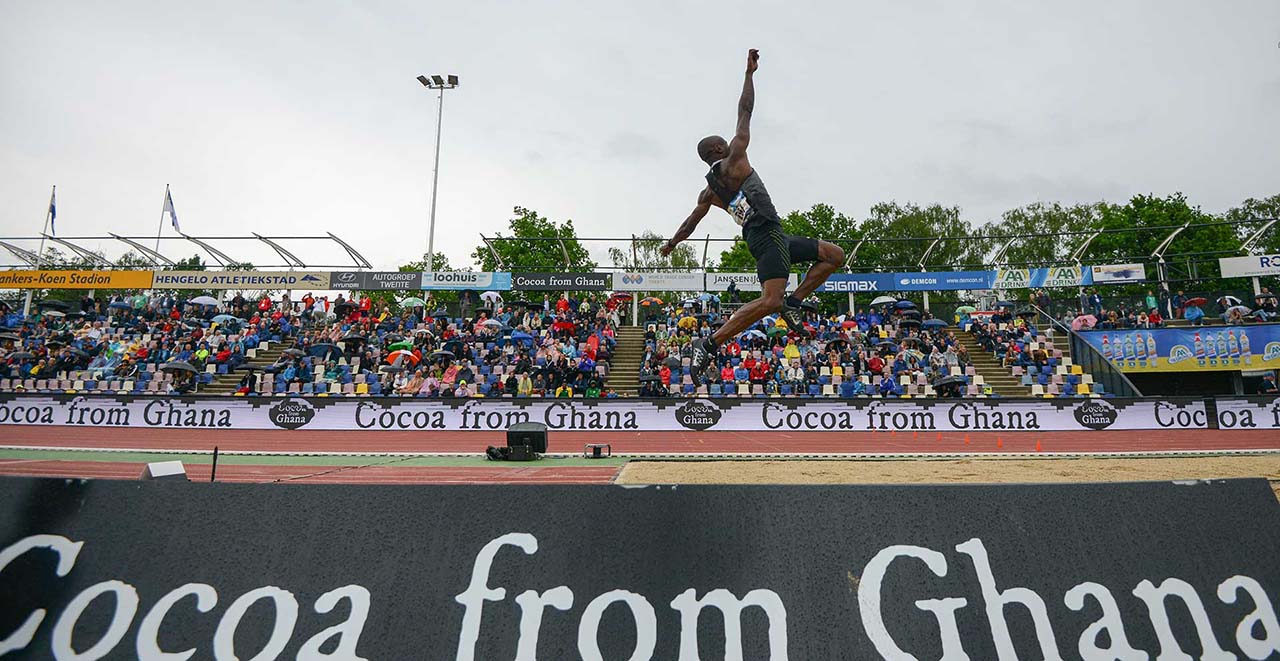 A leap forward with Ignisious Gaisah
That's why we asked ourselves that same year: what else could we do with sports? The next step would have to bring Cocoa From Ghana brand recognition beyond the Netherlands. We contacted Ignisious Gaisah, who had Dutch-Ghanaian roots and shortly after the turn of the century was considered one of the world's best long jumper. Where handball is mostly popular in Europe, athletics are recognized internationally as "sport of sports". We designed a webpage for Ignisious around the concept of "Iggy Jumps", with personal blogs telling his story.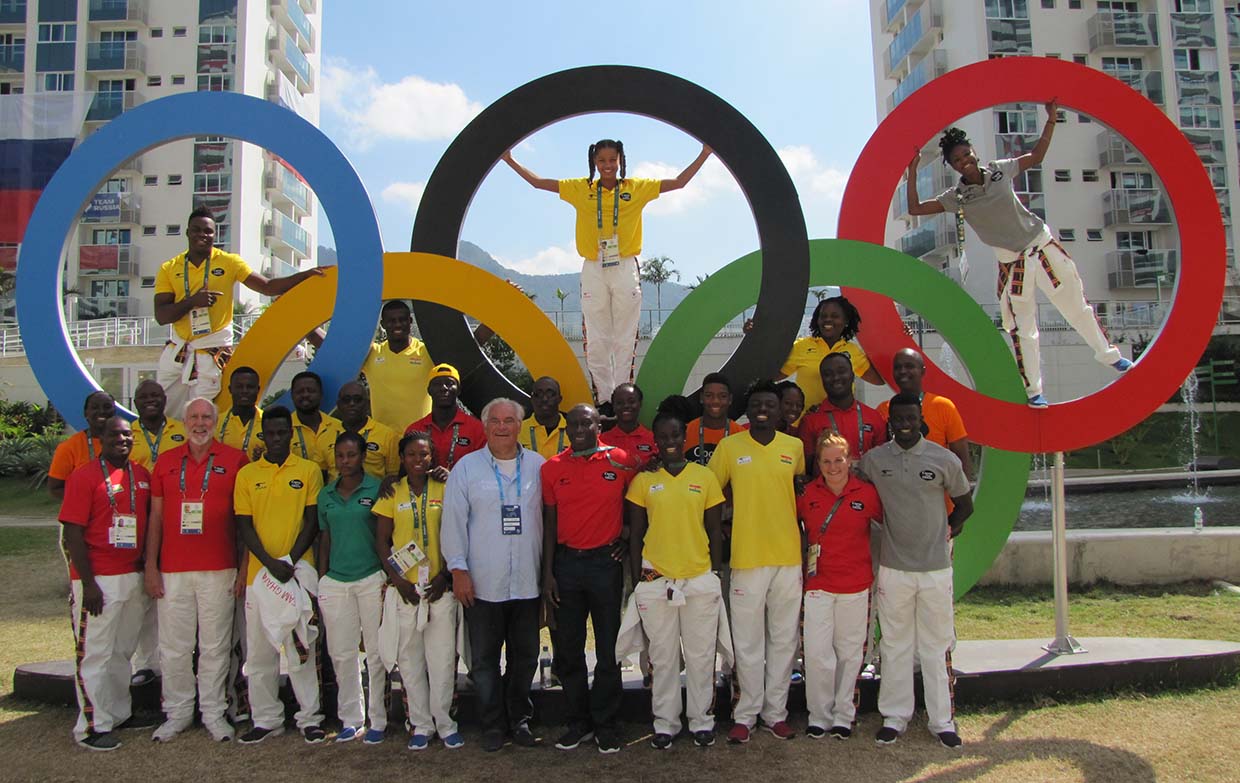 The Olympic Rings
Our next step was to sponsor the Ghanaian Olympic committee. Not only did that allow us to use the Olympic Rings in our marketing, we also got a shot at providing the marketing around the Ghanaian athletes. The professional photography and slick videos generated a wave of excitement in Ghana, boosting our engagement numbers. From that moment on, it wasn't unheard of for our social media posts to get thousands of likes.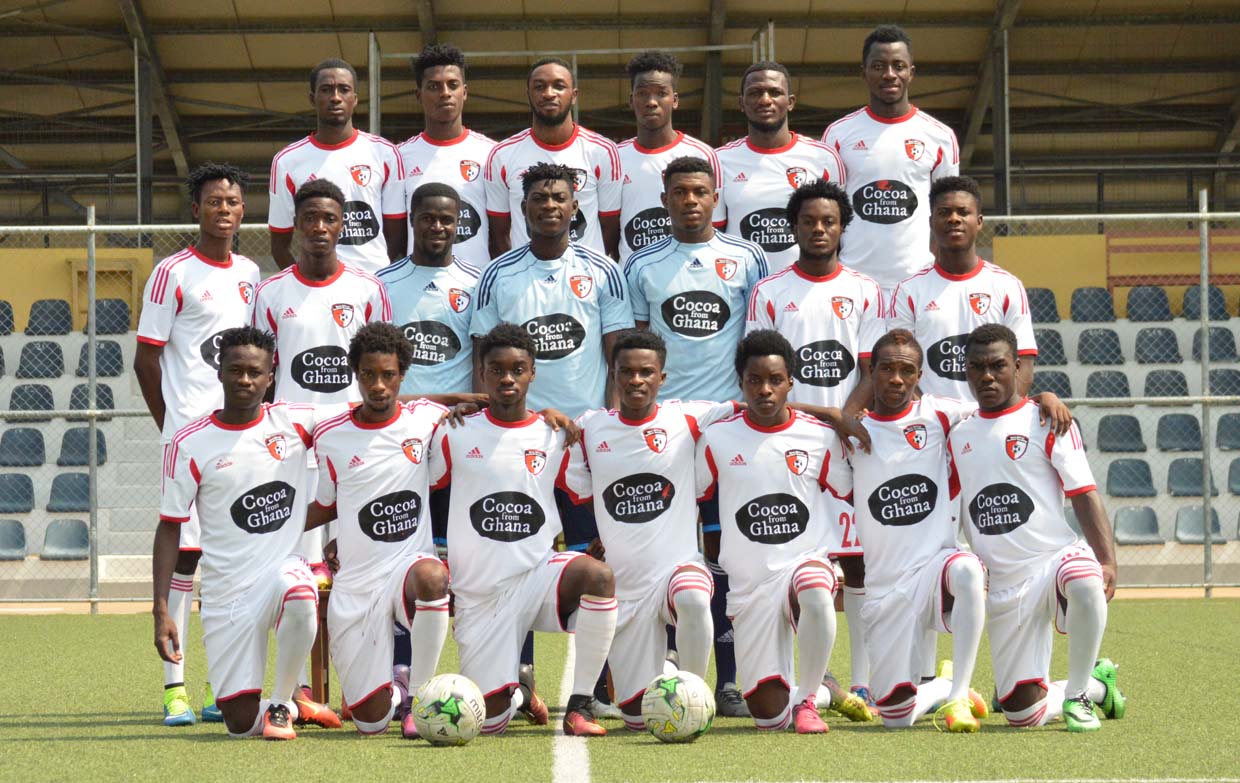 West African Football Academy
After the 2016 Olympic in Rio de Janeiro, we teamed up with WAFA—the West African Football Academy. Just as young, upcoming and energetic as Cocoa From Ghana. WAFA's football players play in the Premier League and are signed up at many foreign clubs, far beyond Africa too, so that gave us lots of opportunities to spread our message through sponsorship as well. It goes without saying that this move was again met with heaps of fan enthusiasm.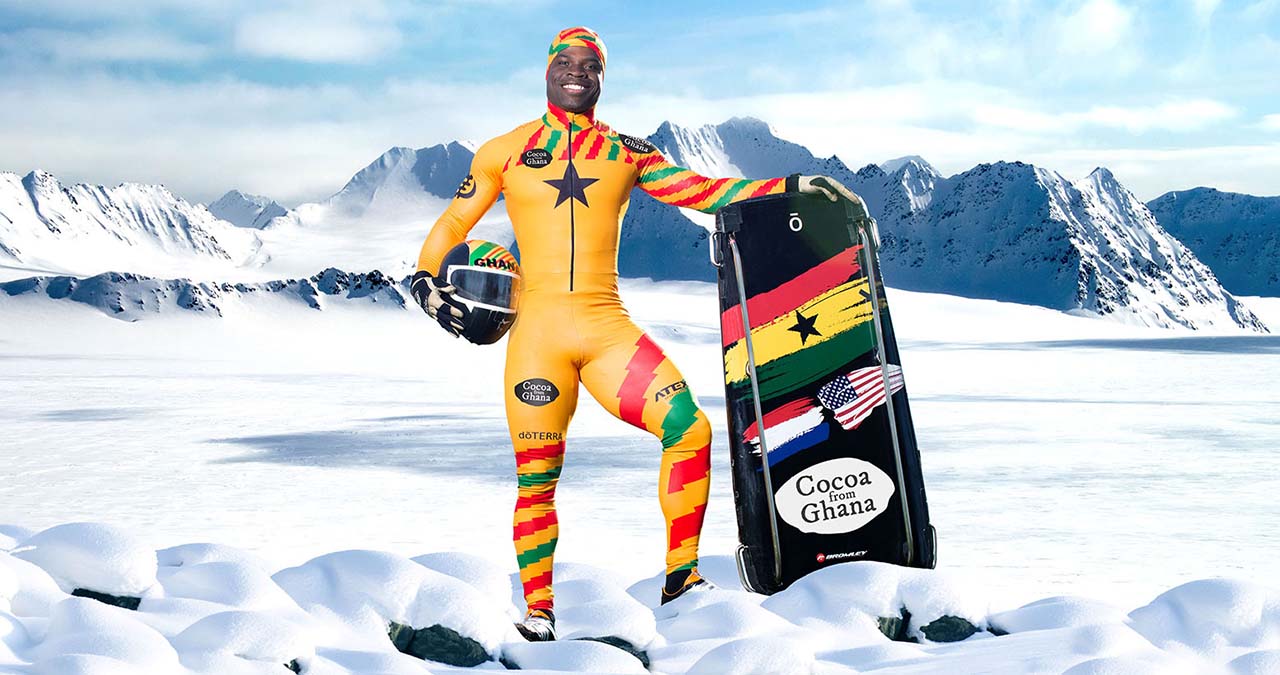 On CNN with Akwasi Frimpong
The latest chapter to this success story (for now) played before and during the 2018 Winter Olympics. Besides of course continuing our support of the Dutch women handball team, we also contacted Dutch-Ghanaian skeleton athlete Akwasi Frimpong, who was living in the US at that time. Our sponsorship ensured he could get the right training and equipment to join the Olympics.
We deployed a strong marketing package around him, with an interactive quiz, background videos and contacts with the international media. That is how our content and creations found their way to CNN, when they told Akwasi's remarkable story. Although Akwasi shone in Pyeongchang, he didn't manage to win any medals in the end. He did, however, drum up tons of media attention together with us for Cocoa From Ghana, both in the run-up to and during the Winter Olympics.
The impact of smart content
As you have read by now in this overview, the sports marketing we did around Cocoa From Ghana was an important project for Vuurwerk. One we poured our heart and soul into for years and that brought the brand important gains: name recognition, a dramatically enhanced international profile, the association with sports and health… and at its peak, a quarter of a million followers who went along for the ride.